Ellie is a cow born at the farm in our closed herd. We call her "Snoopy Pants" because she has to know everything about what we are doing around the herd.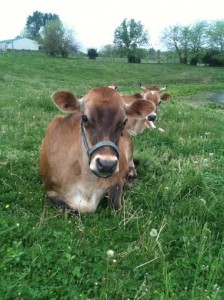 Here is Betsy. Betsy had her first calf this past Winter. She is a timid cow with a gentle personality.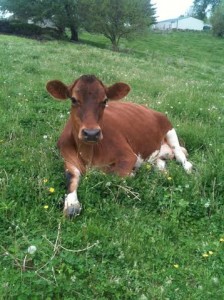 This is sweet Sally. Sally is the kindest and friendliest of the cows. She loves people to pet her and give her attention. She just freshened for the first time this Spring and is becoming a good producer!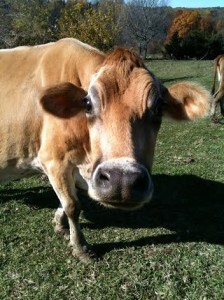 Jessie is one of the matriarchs of our herd. She is lead cow in coming back from pasture and is always waiting at the milking door before her turn. She is boss cow to the others, but is a kind boss.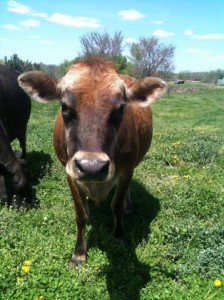 Iris is a calm and gentle cow. She is very vocal and calls to other groups of cows very often. When it is her turn to be milked she waits at the door gently mooing. It is very adorable.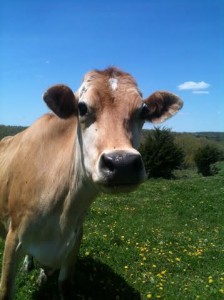 Elsie is the daughter of Jessie. She somewhat keeps to herself. Not loving human attention alot. But she is also one of the first to welcome and love on any new cows.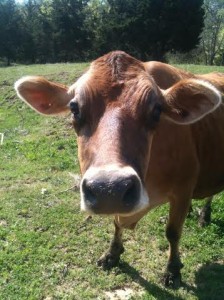 Daisy is another one of our matriarch cows. She is a beautiful red colored Jersey. She is very protective of her herd and does not like any strange animals to come near.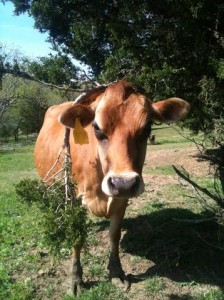 Sugar is a very confidant, in charge cow. She loves human attention and will come up to anyone to be pet.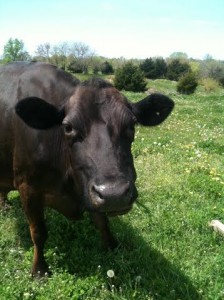 JJ is another one of our Guernsey/Jersey cows. JJ likes to boss the other cows around. She likes to eat. And she also likes to escape whenever possible and investigate new areas.